Just some photos of what started out as a timing belt job and is snowballing.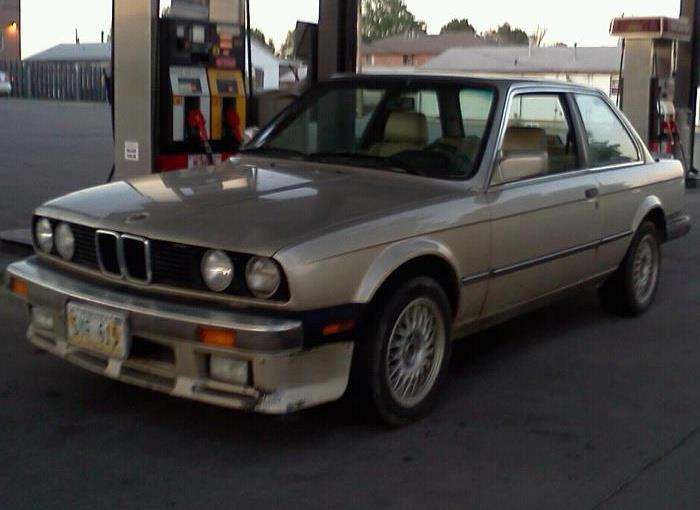 As I bought it. 1987 325is. 172k miles. $1000. Getting started on this was a little slow going. I had to do a couple engine swaps in other cars that sidetracked me.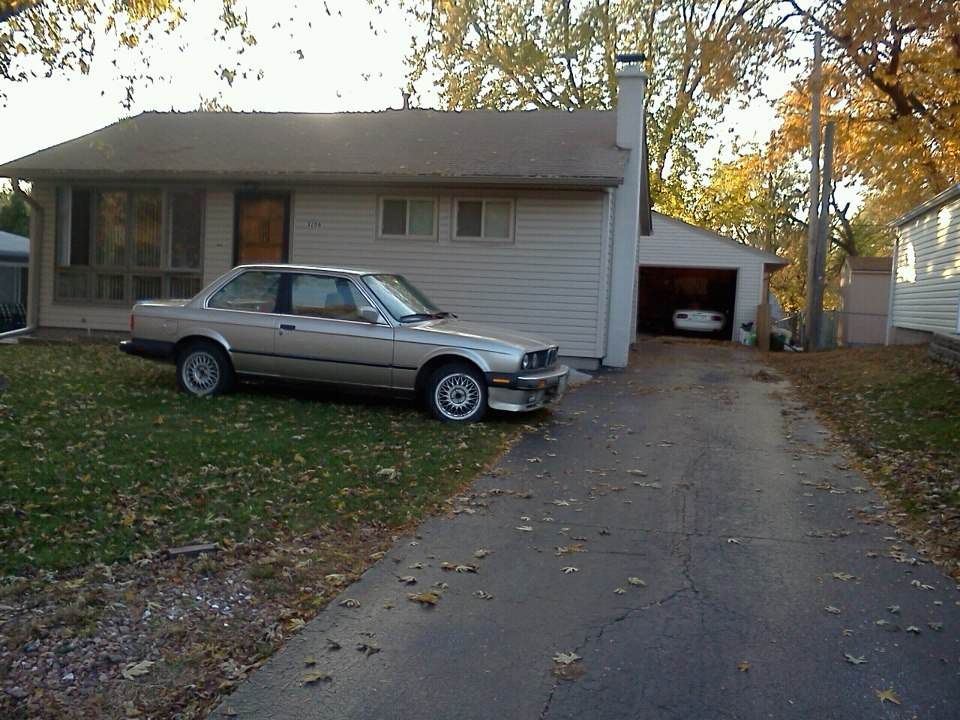 Looks nicer than it is. It needs a few things.
So I bought a parts car.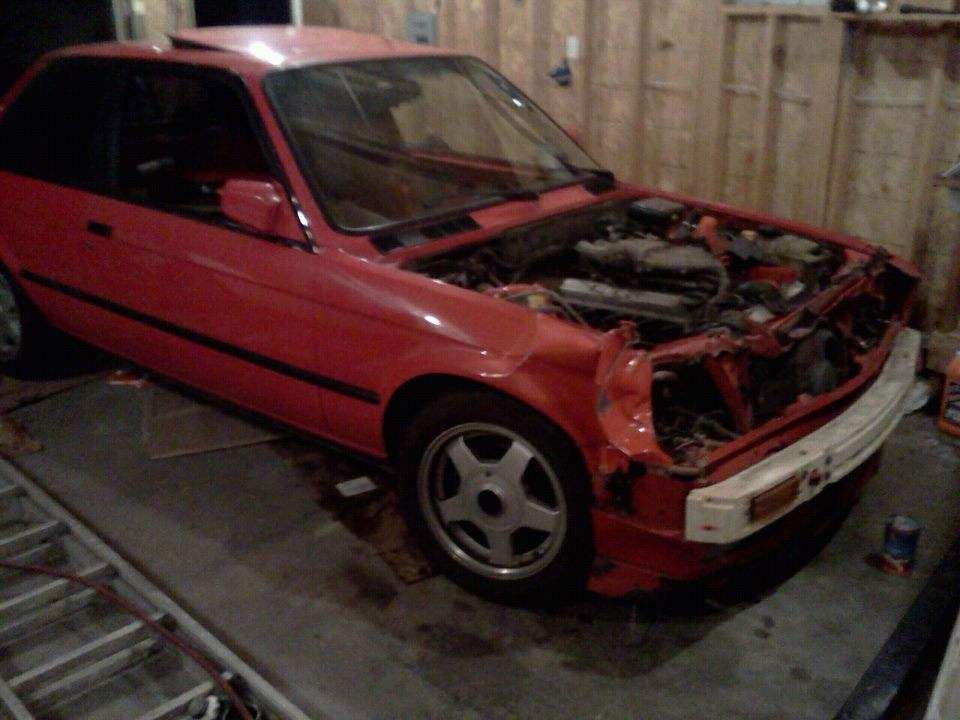 Removed everything I could from it...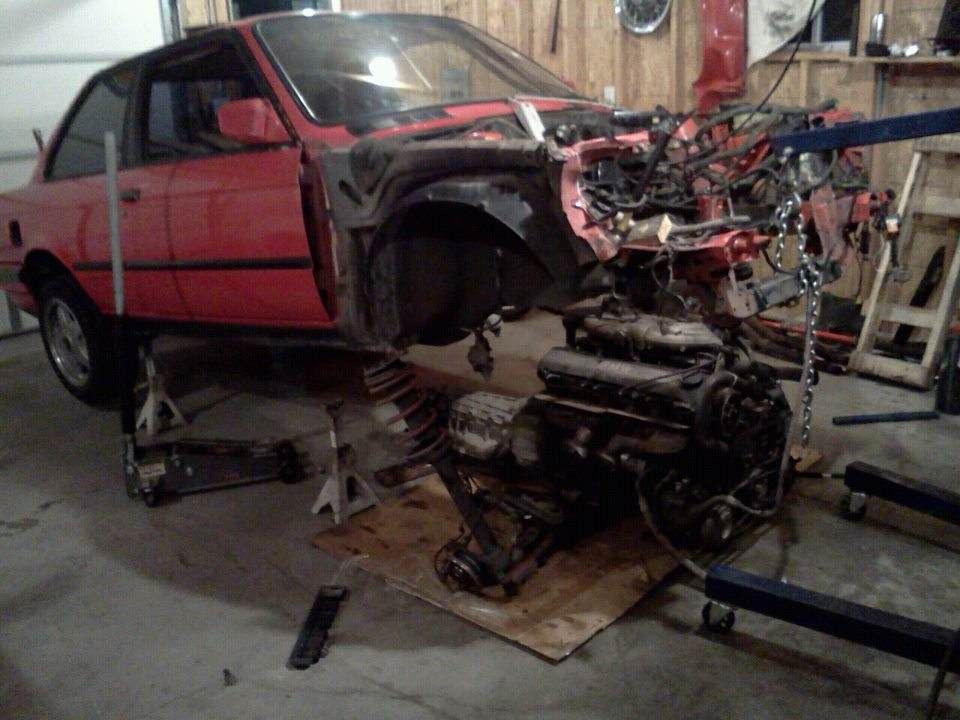 The guy from U Pull It said he'd never hauled away a shell before.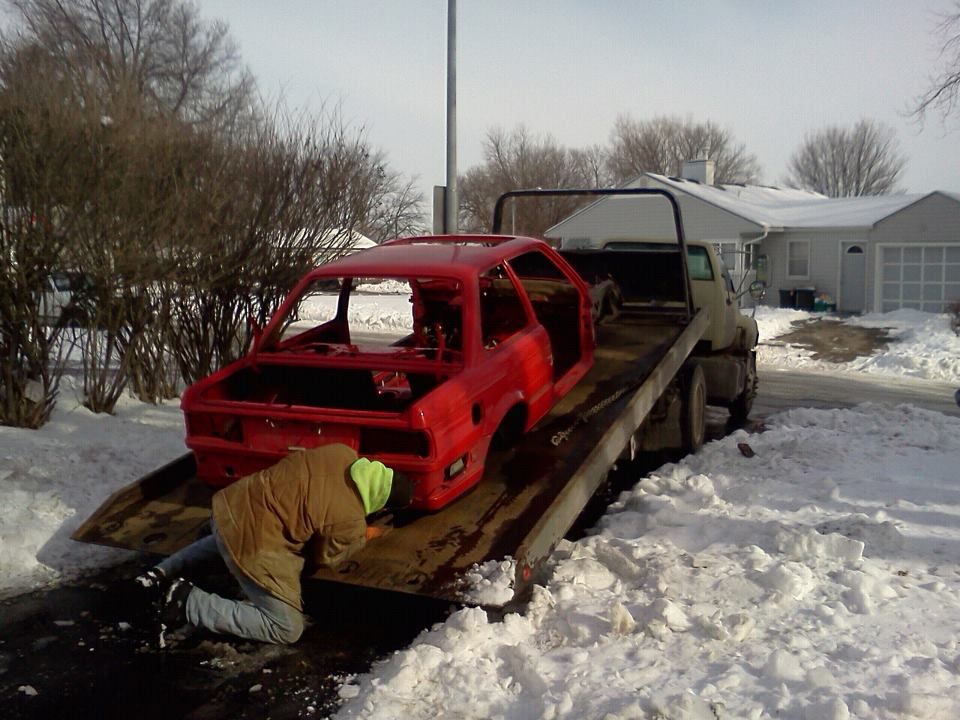 This is why I bought a house...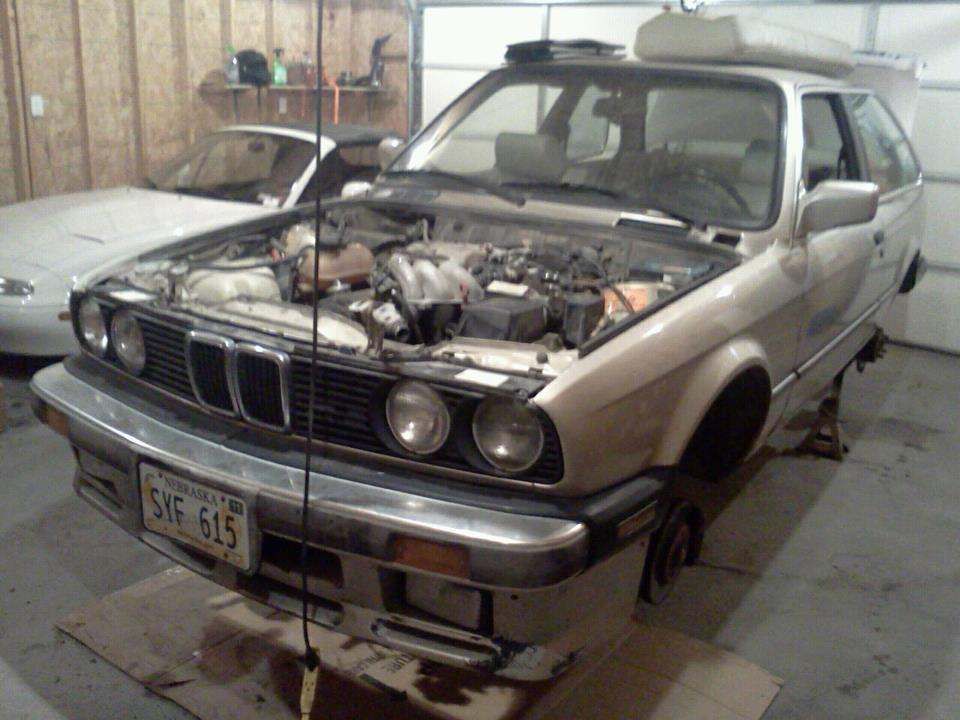 I decided it would be easier to change the sparkplugs if the engine was out of the car.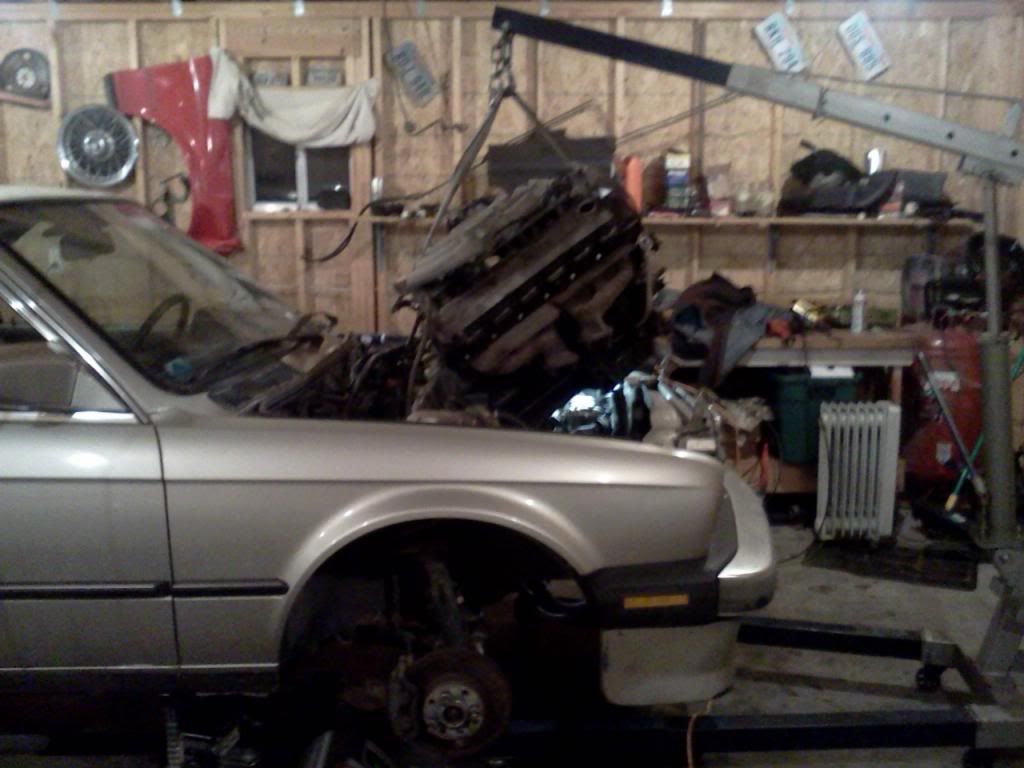 Came out nicely.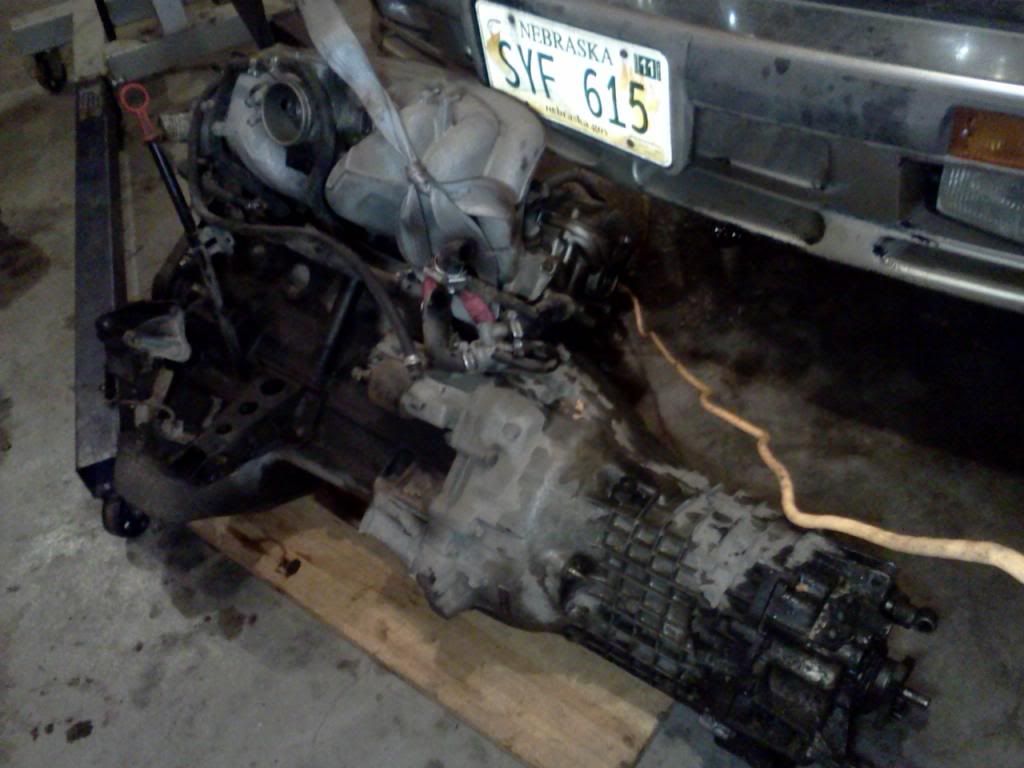 A previous owner bypassed the coolant lines to the throttlebody.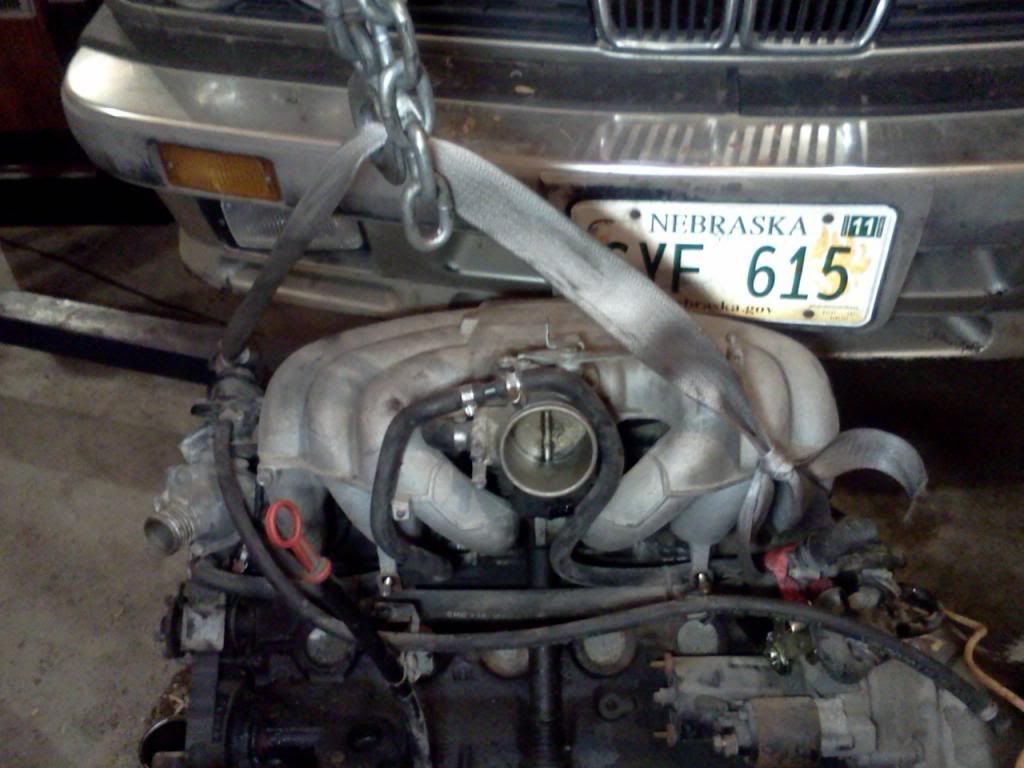 Somehow, this is progress.